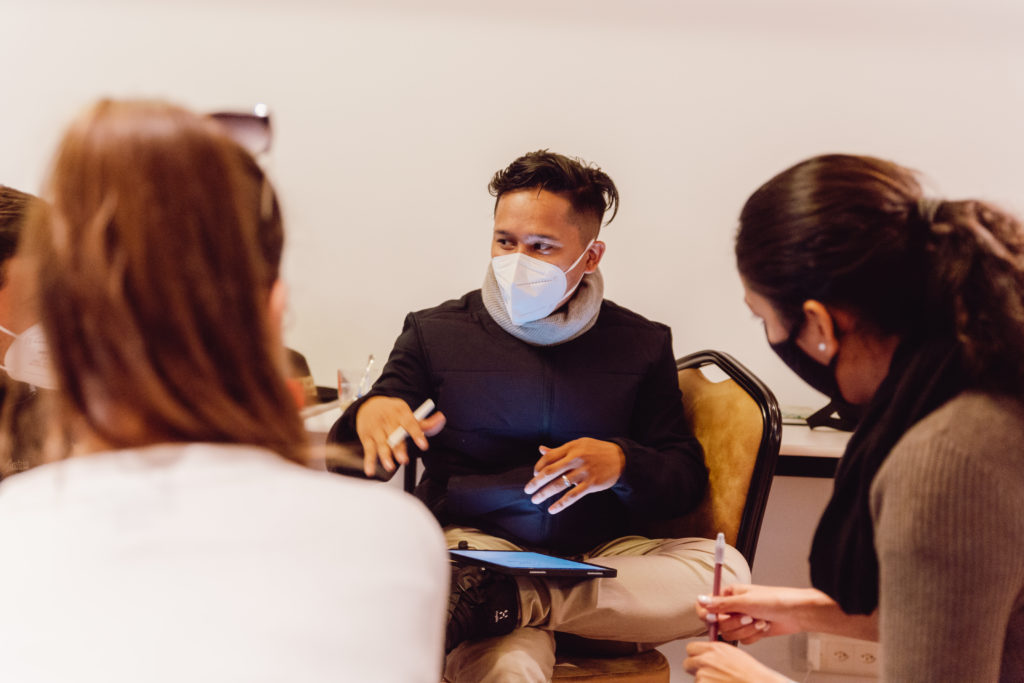 "Our experience with the A2030 program has been extremely positive. We have gained access to global networking and financing opportunities, and it has shown us that change is possible"


– Andrés Martínez, Founder & CEO of VIC, Accelerate2030 2021 global finalist

Accelerate2030 Global Scaling Week – a week-long series of coaching, networking, and events in Geneva – is the highlight of the Accelerate2030 program launched out of Geneva by Impact Hub Geneva and UNDP. The week offers entrepreneurs and partners unparalleled access to UN agencies, investors, private sector partners, and topical experts during exclusive investment events, tailored matchmaking sessions, and expert workshops. 
In November of 2021, 15 top entrepreneurs creating innovative solutions for the SDGs around the world, arrived in Geneva for scaling week activities. These entrepreneurs were selected from over 200 entrepreneurs worldwide who had participated in the Accelerate2030 National Scaling Program – a specially curated scale-readiness program implemented by Impact Hubs in 20 countries around the globe who joined the program's 4th edition. Their ventures were selected through a rigorous process to determine their impact on the SDGs, international scaling potential, readiness to scale, and other criteria.
From Sustainable Human to Sustainable Economies


On arrival, the excited entrepreneurs took a trip to Champéry, an idyllic town in the Swiss Alps where they participated in the 'Sustainable You' Leadership and wellbeing retreat.  During this 2 day retreat, entrepreneurs were guided by leadership coach and expert Louise Le Gat to reflect on sustainable scaling at a personal and business level. One finalist shared, "It made me realize WHY I am doing this. I am a linear thinker, and I did what I did because I knew it was right, but now with the help of Louise, I understood myself, my drive, and my values, something I can bring to the company, and keep my drive up!" Entrepreneurs also received coaching on refining their pitches and preparing to discuss their impact, potential investment opportunities.
Building bridges between Geneva and the Global South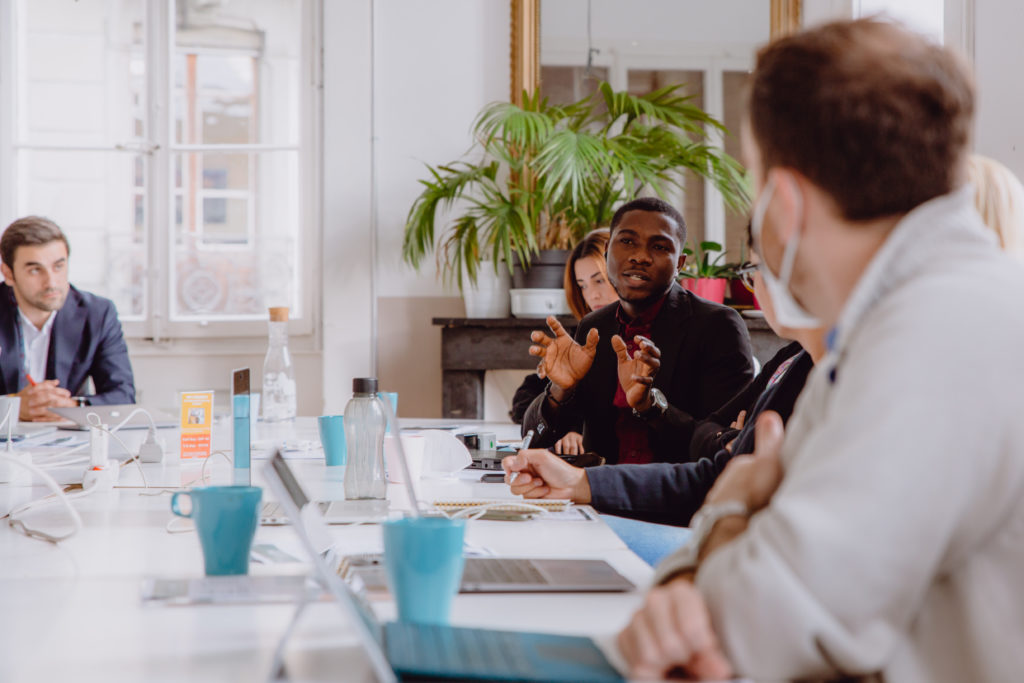 The next few days, entrepreneurs spent time in various sessions preparing for their time at Geneva's Building Bridges Week – a series of events aimed to connect the Swiss financial sector, entrepreneurs, the public sector, and UN agencies to create innovative financing solutions for the Sustainable Development Goals. The week aligned with a key element of the Accelerate2030 program – connecting entrepreneurs from across the globe with the Swiss ecosystem with a particular focus on the vibrant financial and UN ecosystem based in Geneva, to the benefit of both entrepreneurs who need more support, visibility and connections, and the partners in Geneva who are eager to connect and collaborate with actors on the ground. Juan Sauma Rossi, Founder & CEO of Pelletics, Accelerate2030 global finalist shared "Through Accelerate2030 we have gained access to contacts in the finance world and contacts that will help us scale the company in the international market." 
Accelerate2030 and Impact Hub Geneva hosted 4 events during the week giving the entrepreneurs a chance to share their impact stories and ambitions with key stakeholders in the development ecosystem. The events featured key development stakeholders and investors like André Hoffmann, Vice Chairman of Roche Holding AG & President of the MAVA Foundation, Nicole Schwab Co-Director, Platform to Accelerate Nature-Based Solutions, World Economic Forum, Agi Veres, Director, UNDP Geneva, Darren Back, Vice President, Global Health Investments, Pfizer and Executive Director, The Pfizer Foundation, and many more. Andre Hoffman called for intensified collaboration, saying: "If we really want to achieve the SDGs by 2030 …we will have to work together." – sentiments that were echoed at all events during the week.
Global Innovation for the SDGs: Accelerate2030 Meets Geneva

– a breakfast & networking event to hear the entrepreneurs from our Accelerate2030 program pitch their innovations and present investment opportunities that advance the SDGs in emerging markets 

Financing innovation to achieve the Circular Economy transition – This event gathered businesses, entrepreneurs, and investors to showcase innovative high-impact circular solutions and explore innovative models for financing the transition to a circular economy.

Financing Global Health Innovations: Lessons from Investors and Entrepreneurs

– an interactive event providing a unique opportunity for Geneva's finance community to learn from leading health experts from the UN, the private sector, investors and entrepreneurs, addressed some of the key barriers and opportunities for financing and scaling health innovations from the Global South 

Factory 17: The pioneers of today shaping the world of tomorrow

– an evening of powerful storytelling, aiming to inspire and encourage the Building Bridges community and allies to step into action, to innovate, and keep going against all odds. 
These events at Building Bridges Week were enabled by the support of Accelerate2030 partners including Intent, the Swiss Agency for Development and Cooperation, MAVA Foundation and Pfizer.
Scaling week also provided these ventures with opportunities to interact with some of the foremost stakeholders in the business and development sectors. The group visited the United Nations Geneva headquarters, had a session with the International Trade Center, and was hosted by the Canton of Geneva for a special dinner.  "Accelerate2030 is a valuable platform to catalyze engagement across the global innovation ecosystem. By fostering collaboration among innovators, corporations and other stakeholders, together we can drive collective progress toward the Sustainable Development Goals and simultaneously nurture a pro-business mindset" – Cynthia Ramirez, Director Multilateral Engagement, Pfizer Inc. Accelerate2030 Corporate Partner.
Beyond scaling week – supporting entrepreneurs to scale their impact globally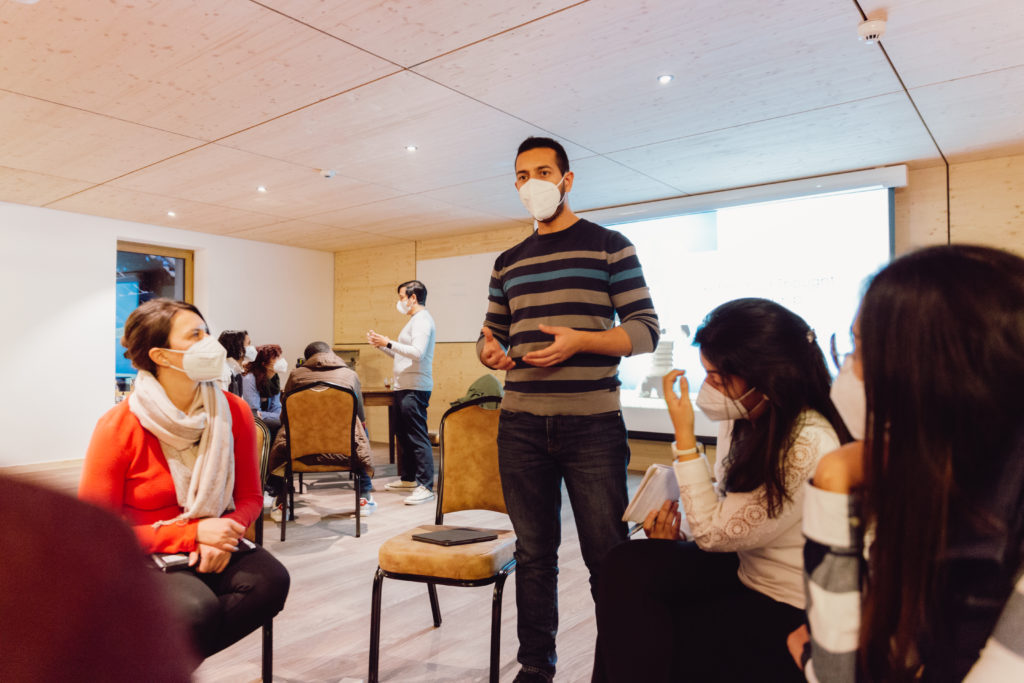 In the coming months, the Accelerate2030 global finalists will participate in the global scaling program – a 6-month follow-up support designed to support entrepreneurs in achieving their international scaling plan, delivered together with partners from Boston Consulting Group, experienced mentors, and professional coaches. By providing access to these opportunities businesses like Accelerate2030 alumni Unima – a diagnostics company that grew by over 500,000 new users during the pandemic, by leveraging their diagnostics technology to tackle COVID-19 –  can scale their impact, reach new markets, and contribute to the achievement of the SDGs.
"Accelerate2030 gives us a direct phone line to Geneva, which is a key ingredient for us to scale quickly. Having connections in Geneva contributes to the influence of the company and is attractive to potential investors. The sustainable piece of the program was also really transformative. Nobody offers this at the level and quality that Accelerate2030 achieves this."

– Laura Mendoza, Co-founder and Chief Product Officer at Unima, Acclerate2030 Global 2019/2020 Finalist
Learn more about the scaling week experience here