"BUILDING A FUTURE FOR EVERYDAY HEROES"

People are at the heart of what they do. They don't see themselves as 'heroic' entrepreneurs but rather as facilitators who like to work together in teams and put merits and weights on several shoulders. Meet Tree Alliance, a global alliance of training restaurants which provides opportunities for marginalized youth and offers non-profit partners a social solution to promote social inclusion. We spoke with Nikolai Schwarz, head of social business, about his journey so far. 
"The idea was born more than 20 years ago when our founder, Sébastien Marot was in Cambodia. With the intention to help, he started to cook rice and make sandwiches from his hotel room to give to the kids on the street. After a couple of days he realized he was not the only one doing this. Quite a few meals per day were provided by other foreigners wanting to help these kids. Instead of helping, providing food had removed any incentive for the kids to change their situation. When Sebastien asked them what they wanted to do if they could, he found they had dreams of going to school or to find a job. The situation inspired him to launch Friends-International which later led to the Tree Alliance.
There were a lot of opportunities in the hospitality sector and setting up training restaurants seemed a good option back then. We really had no examples to follow. At some point we realized we had developed a successful idea and we started to consolidate our restaurants under the Tree Alliance brand. We are now offering our solution to other organisations."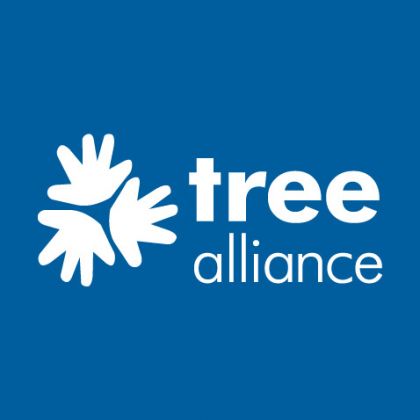 CHALLENGES AND ACHIEVEMENTS
"A training restaurant is a more difficult and expensive project to run than a normal restaurant. We need more staff and more time to train people. We want to and have to pay proper salaries, keeping in mind labour laws. On top of this fundraising is a challenge as well. 
So far we've got hundreds and hundreds of students who have come to our training and it is fantastic to see their development. In many cases they have been living on the streets, suffering from drug addiction, personal issues and problems with the law. Now they are establishing their own lives.
We've managed to develop our social enterprise as a professional business. For me it is really the best job I have ever had. "
—–
This article is one in a series presenting finalists from previous editions of the Accelerate2030 global scaling program. The third edition of the program in currently in the national scale-readiness phase and the international finalists will be selected at the end of August. The international finalists will be present at the Impact Hub Geneva and the SwissSustainable Finance week from the 4th until the 11th of October.
The article was originally published 4/10/2017 on the blog of Impact Hub Geneva and is written by Marlou Dahmen. The original article can be found here.