The following blog is the first in a series of stories of the 2019 Accelerate2030 Global Finalist Cohort. Check back to read more about this amazing cohort! This blog was written by Laura Mendoza, Co-Founder of Unima.
My name is Laura. I am a Mexican mother of two children — a boy age 5, and a girl age 3. I am also an entrepreneur, the co-founder of a startup called Unima. Being a mother and an entrepreneur means that most days I wake up in the early hours of the morning to dedicate time to my company, then I turn to my children–making them breakfast and lunch, taking them to school, picking them up, making them dinner, and bathing them. In the hours between, I dedicate my life to developing fast and low-cost diagnostics so that everyone can have access to timely and affordable healthcare. 
On one particular day a few weeks ago, my world was upside down because I woke up in Geneva, Switzerland to represent my company in Accelerate2030's Global Scaling Week. Instead of my normal morning routine, I got dressed, left my hotel, and headed in the direction of the World Health Organisation and UNAIDS alongside my fellow Accelerate2030 health innovation entrepreneurs and the Accelerate2030 team. I didn't yet know that this day would contain some of the most crucial moments and turning points for my company, Unima.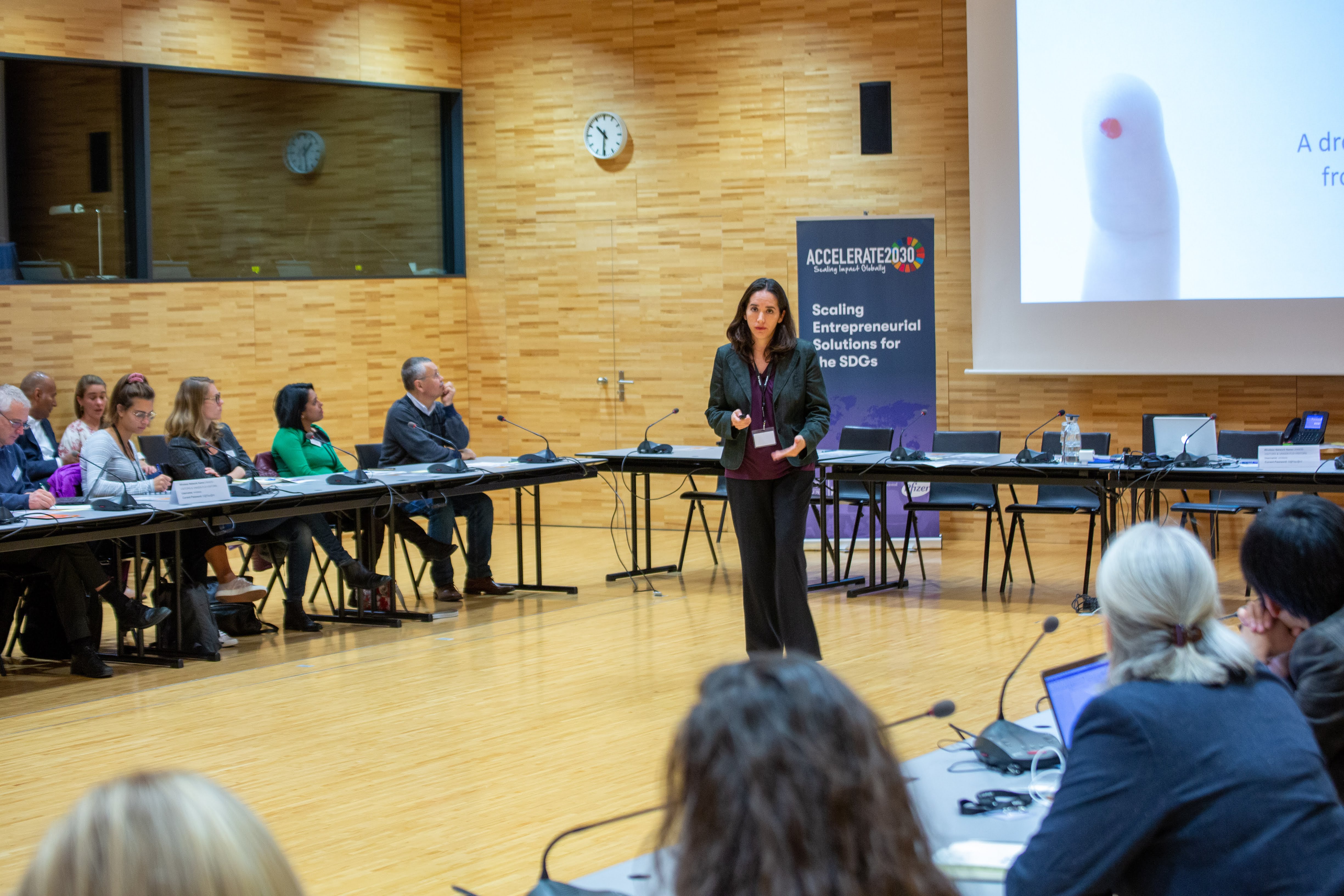 In the following hours, we presented our diagnostics solution to the entire Geneva global health ecosystem at an event organised by Accelerate2030 in partnership with UNAIDS, called "Innovations in Health: Insights from Entrepreneurs." At this event we openly shared our company's challenges, and our plans for scaling our impact toward Sustainable Development Goal 3. More than 25 representatives from some of the most prominent organisations in the global health sector including World Health Organisation, Médecins Sans Frontièrs, UNAIDS, and others put their minds together, and each person wrote down a piece of written advice, a contact, or an idea which they recommended Unima explore in order to scale our company's impact globally. Ultimately this meeting produced more than 25 high quality leads to help the Unima diagnostics solution reach the places and people we need it most, thereby creating significant change for Sustainable Development Goal 3.
Through this event, Unima received the feedback of a lifetime. I was left wondering how is it that a mom from Mexico has the opportunity to share and co-create my vision for affordable, low-cost healthcare with some of the world's brightest and most experienced minds in the global health space.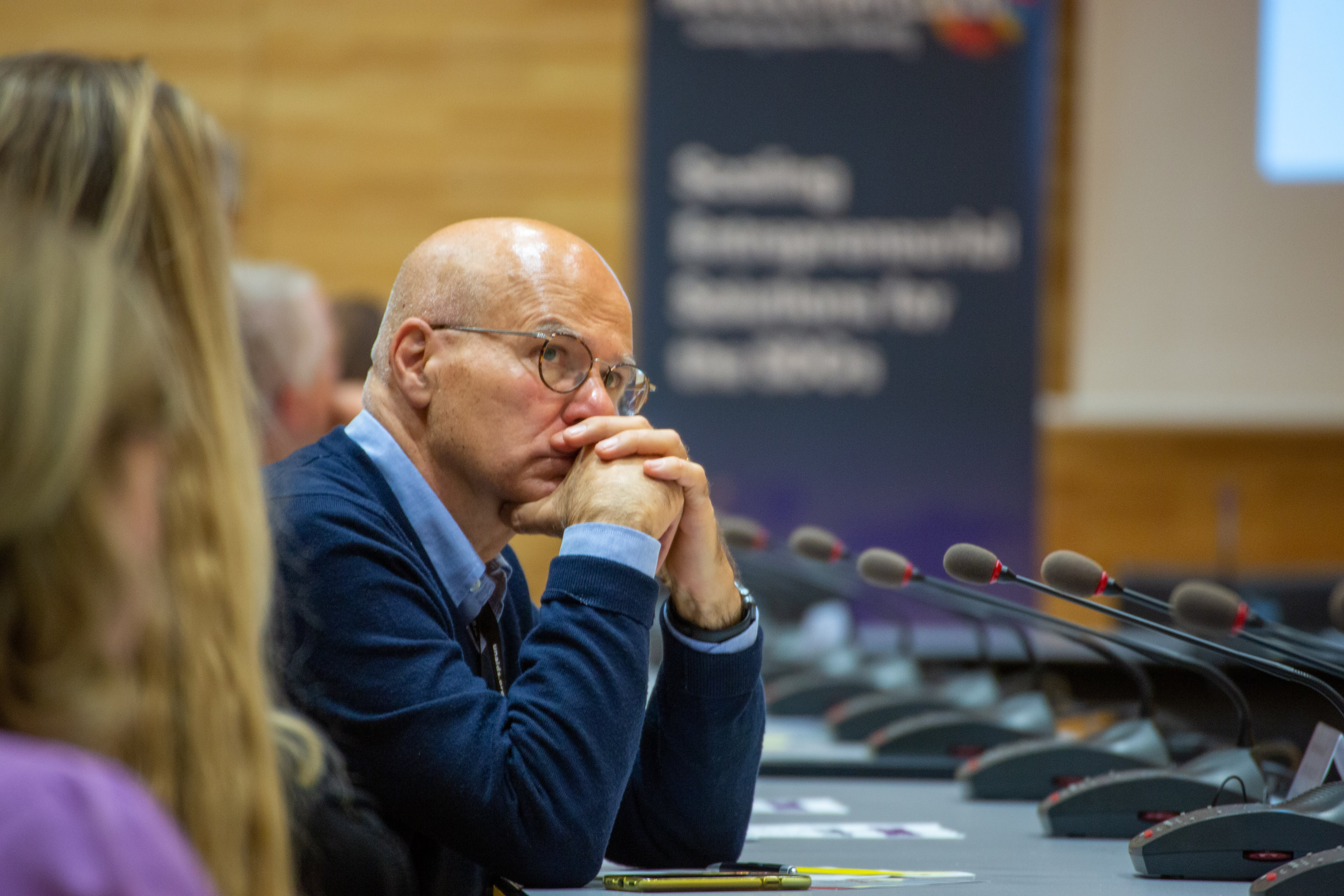 I am now four weeks into my return to Mexico and the changes are drastic.  Within our company, I am the one person that has changed the most after Global Scaling Week, though our company has changed overall. For example, our network has become far more robust, and decisions are being taken that will affect the company's future based on what was learned during my week in Geneva. I am applying tactics that I was unaware that existed before, by leveraging (and still digesting) every resource Accelerate2030 has kindly put forward for us, that even affect my own personal decisions. Most importantly, I now consider myself an ambassador for the SDGs back home in Mexico. After the growth I experienced together with my Accelerate2030 cohort of entrepreneurs I now see them, and the Accelerate2030 team as my family and friends. Because in the end, that's what's really all about.
Accelerate2030's Global Scaling Week in Geneva was only the starting point. The Global Scaling Phase of the program will continue for 6 months total. The next few months will be critical for Unima's growth in a sustainable way, and I can't wait to see the results that together we will achieve with Accelerate2030 throughout the rest of the program. 
You can read more about Laura's adventure with Accelerate2030 Global Scaling Week in our upcoming blog, A Hero's Journey: Unima. 
This blog was written by Laura Mendoza, Co-Founder and Chief Product Officer of Unima.
Read more about Unima.