The following post was written by Accelerate2030's trusted coach and partner, Louise Le Gat. Louise has been involved with Accelerate2030 since the beginning of he programme, providing her expertise to our Global Finalists, and this year to more than 150 Accelerate2030 national finalists across 16 countries and 10 global finalists. Read more about Louise and her work at Positive Energy Leaders below or on her website.
More About Louise Le Gat
Louise Le Gat is an Experienced Facilitator, Transformation Coach, and Creator of the 'Positive Energy Leaders' Transformation Journey. She helps leaders who are successful, but feel that something is missing create inspiring, meaningful work that has a positive impact.
Drawing from her own personal journey and her 18 years' experience in leadership, career and talent development, Louise has supported over a thousand professionals in their quest for more fulfilling careers and transformative leadership. This has included those from corporate clients like Nestle, Nespresso, and Adobe.  Her first career was as a lawyer in the City of London.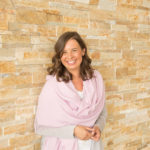 Louise is a partner of the Accelerate 2030 program, working alongside the United Nations and The Impact Hub, supporting social entrepreneurs. She is a regular Coach and Facilitator on Leadership Acceleration Programmes for high potential corporate leaders and internal change agents. She has been a Member of the Faculty of the Geneva Hub Academy for Intrapreneurs and Summerpreneur Programme. She is also a Facilitator on 'The Effective Advising in Peacebuilding Contexts' Programme, run by Interpeace and sponsored by the Swiss Government, for experts advising on rebuilding following violent conflicts.
Scaling For Good
Re-blogged with permission from Louise Le Gat. The original post can be found here.
October is a big month for me. It is the period of Accelerate 2030… a sustainable scaling programme focused on the UN Sustainable Development Goals (SDGs).
I don't talk very much about some of the 'for impact' programmes I support.
The thing is that there are people up to amazing things. And sometimes we need to know that they exist… that someone is doing something somewhere… to feel that inspiration and that hope…
It may even give us the courage to join them…or to support them where we can…
Scaling for the SDGs
So coming back to Accelerate 2030… Its mission is to scale internationally the impact of entrepreneurs working towards achieving positive social and environmental change.
It is run in partnership with Impact Hub Geneva and the UN Development Programme (UNDP). This year it has been implemented across 16 countries: Brazil, Colombia, Mexico, Costa Rica, El Salvador, Venezuela, Zimbabwe, Nigeria, South Africa, Serbia, Turkey, Armenia, Malaysia, Cambodia, Philippines and Indonesia. Over the three last three years, we have reached 1.5million people in 24 countries.
How Do You Scale Sustainably?
The programme is not just about scaling, but sustainable scaling. The essence of it is to have the entrepreneurs really reflect on what is the right scaling for them. Moving away from just 'bigger is better', we look at 3 areas:
Sustainable You

: How do you build something that is sustainable for the people in the business?

Sustainable Business

: How do you build a solid strategy and business model at the next level?

Sustainable Impact

: How do you make a real long lasting difference?
I was the first coach on the programme and still hold the 'Sustainable You' piece – providing online training to the 150 National Finalists and leading a Retreat for the 10 International Finalists in Chamonix. There are now about 15 other coaches involved and partners from different walks of life acting as experts. They support the finalists for a whole year to scale.
Sustainable You
The idea of the 'Sustainable You' pillar is to have the entrepreneurs reflect on what they want to create for themselves at the next level.  Because sometimes we can lose ourselves in the race for growth.
So to avoid that, we explore…
How do you really want to work going forward?

What does it mean to be truly aligned to your real potential?

What experience of work do you want to create for your people?

What is success really about for you?
So that they can create something for themselves that is really aligned at the next level. 
Inspiring Work
Let me tell you about these amazing ventures…here is what they are up to…
Farming:

Some are eliminating completely the use of chemicals in agriculture. Others are introducing innovative waste processing solutions to turn waste into carbon for organic agriculture. And some again are empowering farmers with precision farming tools.

Food and Water:

Whilst others are introducing circular economy models producing organic mushrooms.  And empowering communities to grow their own food and create a new source of income. Or they are delivering safe water to schools in developing countries.

Packaging

: Then there are those who are producing natural bioplastic granules made from olive seeds that is biodegradable. Or others again are developing insect based solutions to malnutrition and packaging.

Health:

Finally those that are delivering rapid and inexpensive diagnostic online systems in resource-poor countries. Or those that are enabling universal access to quality healthcare by allowing doctors to diagnose online.
So just so that you know someone somewhere is doing something… these are the new leaders… creating a new way of doing things in our world… and we help them do that in an aligned and personally sustainable way.  
For too long we have done good without always taking care of ourselves.  It is now time that we take a stand for our own inspiration and well-being as well as having the positive impact we yearn for in the world.  And that is what we are exploring with these leaders – how exactly you do that.
I hope that inspires you to maybe aspire to your own project or to keep going with an existing one.  And to do that in a way that is inspiring and fulfilling for you and your people over the long term.
To find out more about the Accelerate finalists click here… 
Until Next Time,
Louise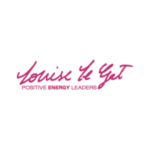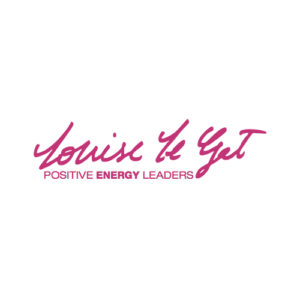 ---
To work with Louise
My flagship programme is The Positive Energy Academy: A School For Visionaries, Disruptors and Innovators To Create Inspiring Meaningful Work That Has A Positive Impact and To Become The Positive Energy Leaders They Can Be.
I also lead Personal Retreats for leaders who feel that they have got out of alignment with themselves and want to reconnect to their mission and next level of fulfillment, meaning and impact.
To find out more contact me at me@louiselegat.com.