ACCELERATE2030
GLOBAL FINALIST PROFILE

Portal Telemedicina
BRAZIl
Globally, every country is affected by the lack of integration among healthcare systems, and geographical barriers hinder access to quality healthcare. The number of doctors per capita varies widely across regions within the same country, as there tends to be a higher concentration of specialists in urban regions. In Brazil, the latest research by the Federal and the São Paulo Regional Council of Medicine shows that there are currently 2.18 physicians per 1.000 inhabitants in the country. However, in the north and northeast regions of Brazil, the density falls drastically to 1.16 and 1.14 physicians per 1.000 inhabitants, respectively. The geographical imbalance of healthcare, however, is not confined to Brazil.
According to the Organisation for Economic Cooperation and Development, countries like Australia, Canada, Hungary, Finland, France, the Czech Republic, Mexico, Portugal, and the US have a high concentration of physicians in capital cities/urban regions. The shortage of doctors not only is a problem itself but leads to increased travel times and/or waiting times for patients, increased costs for patients as well as for the state (in countries with public healthcare systems), increased suffering or unnecessary pain and, in some cases, it can thwart patients' access to healthcare altogether.
 The Telediagnostic Platform integrates directly with medical devices as well as EHRs, Radiology and Laboratory systems, capturing and transferring data automatically through the Cloud, where physicians can diagnose in a secure HIPAA compliant web app. The interface has pre-formatted diagnostic labels, which act like decision trees, enabling doctors to diagnose 10X more exams per hour.
Finally, we have applied Machine Learning algorithms to predict medical findings, which we use to detect emergencies to triage the exams. Additionally, the system double checks all of the diagnostics against the AI prediction and in the case of discrepency, automatically sends the exam to three other doctors in order to reduce human error.
Our solution caters both to small clinics in areas that lack access to specialists, by providing the integrated technology and diagnostic services from our own medical team. As well as to large healthcare institutions that have their own doctors, by creating interoperability within the institutions' own systems and delivering a robust AI-empowered diagnostics tool which allows them to extend their diagnostic services to external units as a new source of revenue.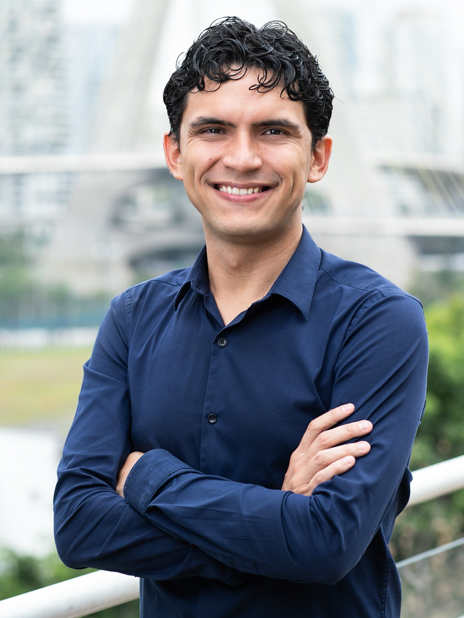 RAFAEL de CASTRO FIGUEROA

Key Facts
Recently started internationalization, preparing to open R&D offices in Paris, NYC and Toronto and expand operations to Africa and Latin America with support of Google and the Inter-American Development Bank (IDB).

Portal raised 15 R&D grants through partners like Sao Paulo Research Foundation, Finep, National Research Center CNPQ and Minister of Science, and also partnered with several Universities such as South Florida University and NY University.

We have established partnerships with two hospitals in France and are solidifying an R&D venture with the French government.
Markets
Current Market: Brazil, Angola

Target Market (2019/ 2020):  Our vision is to impact 5 billion patients in 5 years. As our scale goals for the program we aim to deliver affordable healthcare to 600 cities in 3 countries, impacting the lives of 10 million patients worldwide.
Impact to Date
Below you will find some of the impact numbers of this venture to date. 
Portal Telemedicina currently provides diagnostics to
300 Cities
across 24 Brazilian States as well as in Angola, Africa.
100+
AI algorithms that detect diseases with precision above
Current Client Base Includes:
500 clients (b2b clinics, hospitals and companies)
600 medical doctors
1000 nurses
Investors and Partners
We invite you to join us in Geneva, Switzerland to learn about this venture and the other ten 2019 Accelerate2030 global finalists. Please contact us to learn how you can engage with us.
Media Inquiries
Please contact:
Annie Freyschlag
Communications and Programme Assistant
annie.freyschlag@impacthub.ch