Partners are crucial for Accelerate2030. Evgeniy Akulich from consulting company BCG, one of Accelerate2030 program's most important partners, tells about BCG's experience on the collaboration.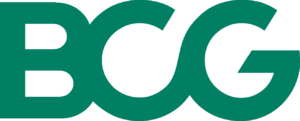 We wanted to partner with Accelerate2030, because we want to give back to society through pro bono work and are always in the lookout for local initiatives to support. I loved the idea of the Accelerate2030 programme and now after two years of collaboration I am looking forward to seeing how it evolves.
We have supported participants in forms of consulting and coaching. Volunteer consultants worked with participating ventures during 4 or 5 months, some even longer, on top of their regular hours. Coaching is used when the entrepreneur has the answers, deep inside they know what to do, but they are not sure or lack clarity. Consulting on the other hand is more straightforward: we identify the problem, analyse it and then offer solutions. There was a mix of both, according to everyone participant's individual need.
Our consultants were happy and excited to work with the Accelerate2030 ventures. They felt like they could broaden their horizons, give back to the world and transfer their skills to impact the society. They got the pleasure from that. And the projects were very cool!
Big corporations could learn from start-ups agile methodology and engagement. There is a correlation between the total stakeholder return and societal impact. If you believe you bring value to the society, you can actually do well commercially, too. 
In all our work we focus on how to embed the social impact thinking to our regular work with clients. There is a correlation between the social impact and financial results: if a company brings value to the society, it increases its profitability.