Setting the Scene.
On the first day of Accelerate2030's bootcamp in Belo Horizonte in Brazil in 2019, the 35 ventures present were asked if any of them had implemented a Theory of Change. The answer? Only 5 of them. They were then asked if any of them had impact measurement systems in place: 2 of the 35 ventures nodded in the affirmative. Finally, the ventures were asked whether any of them understood their impact. Again, only a marginal number raised their hands— 7 in total. All 35 of these ventures were aligned with the Sustainable Development Goals (SDGs) and creating impact, they just did not know it yet. Along their path of learning, the Impact Hubs in Brazil was lucky to partner with great organisations like the Brazilian Chapter of the  United Nations Global Compact (UN Global Compact)t, syncing their strengths for a common vision.  
Aligned Visions.
Accelerate2030 brought these partners together for the first time. UN Global Compact is the world's largest corporate sustainability initiative, based on CEO commitments to implement universal sustainability principles and to take steps to support the UN goals. The multi-year strategy of the UN Global Compact.
From the UN Global Compact's perspective, partnership and involvement with Accelerate2030 meant reaching a wider network of new organisations working in innovation and technology to accelerate the accomplishment of the SDGs. The joint vision was to integrate smaller innovative and agile companies into the supply and value chains of larger companies with accrued market and distributive capacities. Ultimately the goal for both organisations was to scale their reach to a larger audience.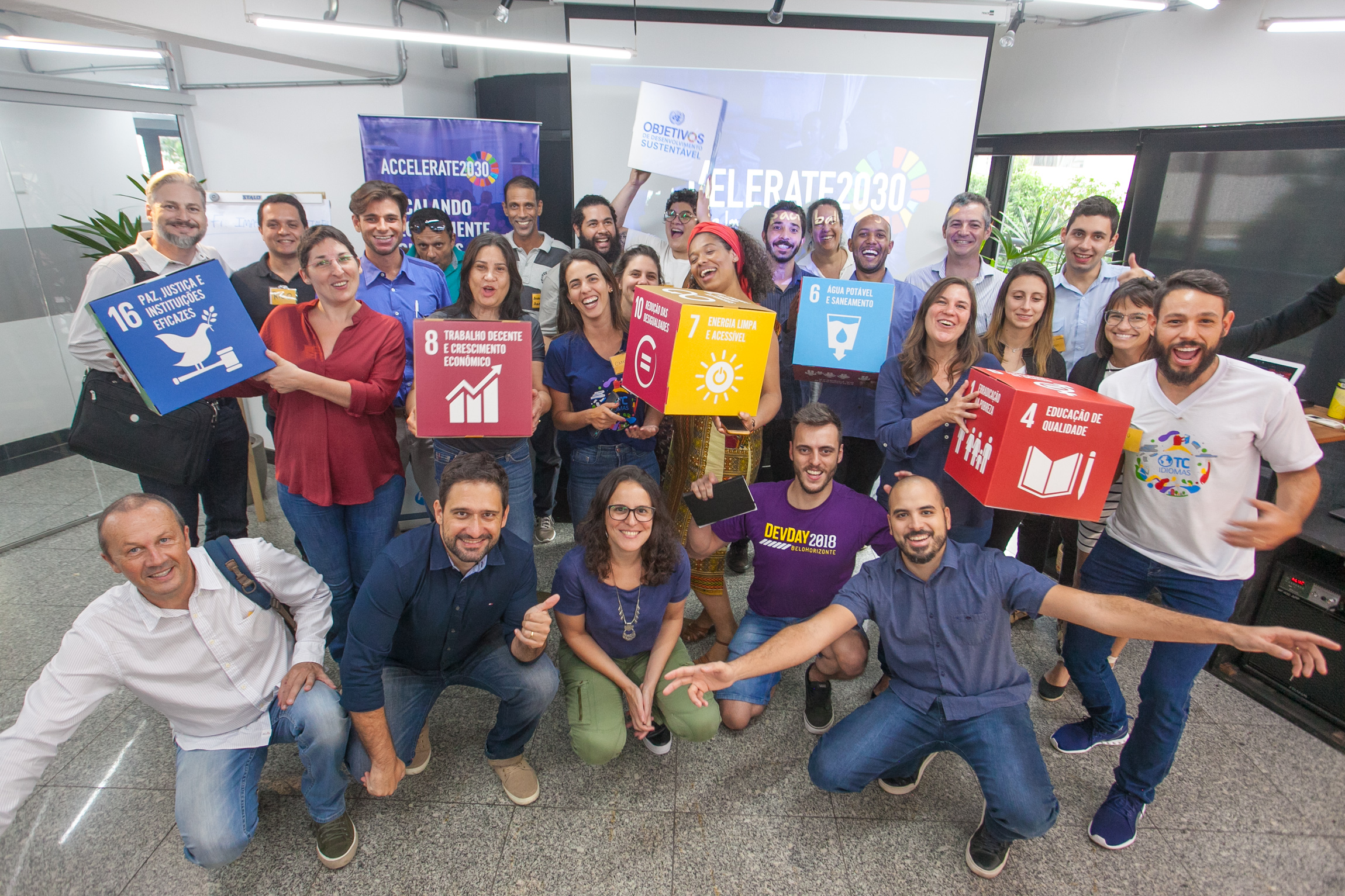 UN Global Compact's Involvement
UN Global Compact was practically involved In the National Scale-Ready Program in Brazil: They provided mentors for the Bootcamp phase, content on integrating SDGs in business strategy for the sessions with entrepreneurs, and the opportunity for the Accelerate2030 ventures to present their work in front of 16 Global Compact companies, opening the doors for these ventures to increase their impact through potential partnerships. The Brazil UNGC's executive director, Carlo Linkevieius Pereira, as well as others, played a hands-on role in the programme, participating in the selection of the ventures in the last edition, as well as different panels of the programme.
Looking Towards the Future.
UN Global Compact has voiced their desire to renew their institutional partnership with the programme, continuing to share their private-sector knowledge and extensive network with A2030, and supporting the various phases of the programme with the selection of ventures, participation as mentors, workshop content, and promotion of the initiative not only in Brazil, but also with other UN Global Compact chapters across the world.