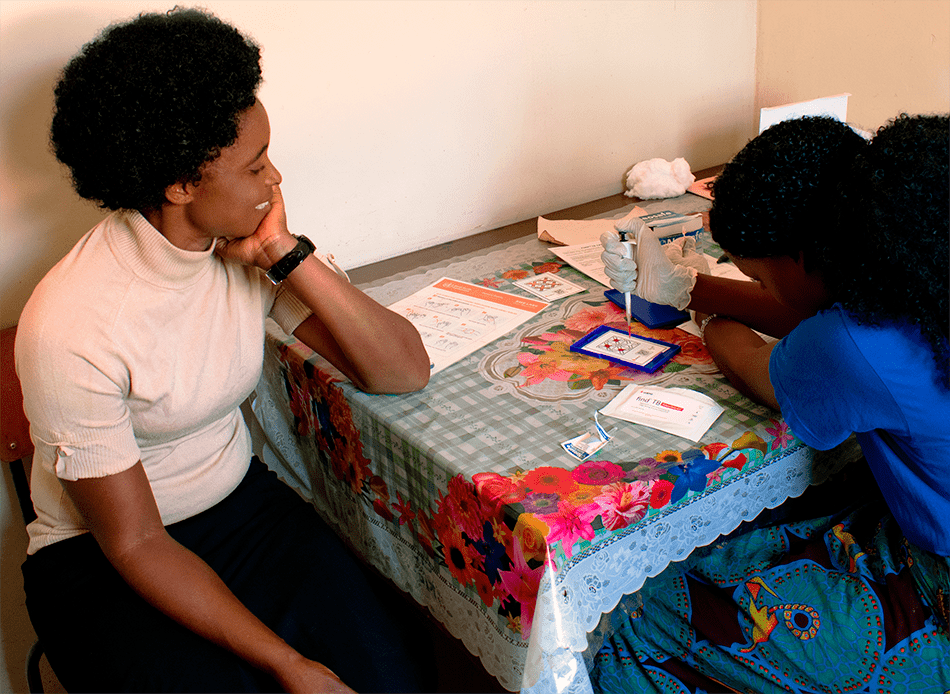 Tony Kypreos, Accelerate2030 Advisory Board Member, Venture Building & Innovation|Cambridge Judge Business School – "Corporate innovators and venture capitalists in economically advanced markets can learn a lot from entrepreneurs in Latin America, South Asia, and Africa."
Over the last 20 years, I have worked with founders and entrepreneurs from across the globe, but increasingly from countries in the Global South in the last 5 years, through my work with Royal Academy of Engineering and the global Accelerate2030 – initiated by Impact Hub and UNDP Geneva.
The term 'Global South' generally refers to countries classified by the World Bank as low or middle-income in Africa, Asia, Oceania, Latin America and the Caribbean. Even with the inequality in access to resources and valuable expertise, I have discovered that these countries have some of the world's most capable entrepreneurs and ventures with global impact potential. Entrepreneurs from these countries are creating innovative solutions to tackle some of the world's most pressing challenges and drive the circular economy transition in locally relevant and globally applicable ways.  
Building and scaling a venture is hard wherever you are based, but where there is an abundance of resources available to entrepreneurs in the mature ecosystems, countries in the Global South often have less access to experienced venture capital, research & development grants, networks of experienced mentors or corporate open innovation initiatives. Circular business solutions are particularly needed in many developing and emerging markets, as they often bear the brunt of the global waste crisis and are especially vulnerable to the effects of climate change. 
By not identifying innovative solutions and investing further resources in these ecosystems, an opportunity is being missed. For example, the World Economic Forum states that achieving the circular economy transition will create at least $4 trillion in opportunities by 2030 yet – according to the IMF – sustainable investment funds still represent only a small fraction of the investment fund universe – only 7% of the overall investment fund sector in 2020. 
Corporate innovation and venture capital need to focus more attention on such entrepreneurial innovations, especially from the Global South. Here are 3 more reasons why:
1. Tougher environments create stronger founders
There is a saying in biology that the most adaptable and resourceful species are forged in the harshest environments.  This can be applied to entrepreneurs in the Global South who need to develop their ventures in much harsher environments than the mature ecosystems. As we have observed many times, this creates founders and teams that are more resourceful, creative, resilient, and able to achieve more with less support and resources.   They also are more connected to the SDG's and hence a real source of new solutions that are becoming increasingly relevant globally for climate impact, human health and more sustainable living.

Companies like Unima, a Mexican health-tech start-up that develops fast and low-cost diagnostics and disease surveillance systems designed to work in low-resource settings, creates solutions that are relevant in solving present global challenges. As a diagnostics company, Unima was well positioned to leverage its technology to tackle COVID-19. Launched in Q4 2020, their product was a cost-effective at-home saliva test, which delivers results in 5 minutes via a smartphone app. They had over 4 million tests on contract for 2021. Through Accelerate2030, Unima has been connected with expert health organizations, such as UNAIDS and the Ahimsa Fund, which has been instrumental in their journey to scale and distribute their tests to new markets.
2. Technology and scientific talent
There is no doubt that scientific and technological talent exists and is on par with Europe and North America. This scientific knowledge is complemented by a high level of pragmatism and creativity to overcome obstacles and an ability to build successful national and regional ventures with little or no investment or external support.  
Unibio is a pioneering venture operating in the biotechnology sector working with pesticide companies to create a new range of products that are as effective as traditional ones already used by farmers – but less toxic. This nanotechnology had been in development for 15 years, but it had been underutilized due to its high production costs. UNIBIO developed its own technique that allows the company to be 20 times more efficient, enabling its commercialization. Using UNIBIOs particles, companies that nowadays manufacture agro-inputs can create new formulations that: 1) are suitable to produce under the strictest environmental regulations, 2) reduce manual operation lowering associated application costs and/or, 3) improve the results in the field gaining competitiveness. 
The company aims to be a leading company in the world's transition towards more sustainable agriculture working on solutions like improving Glyphosate herbicide to reduce more than 100K tons in toxic chemicals, and 100% of shrimp waste in Patagonia. With access to the right expert support, especially around business development, legal, IP and venture capital, companies like Unibio could scale internationally.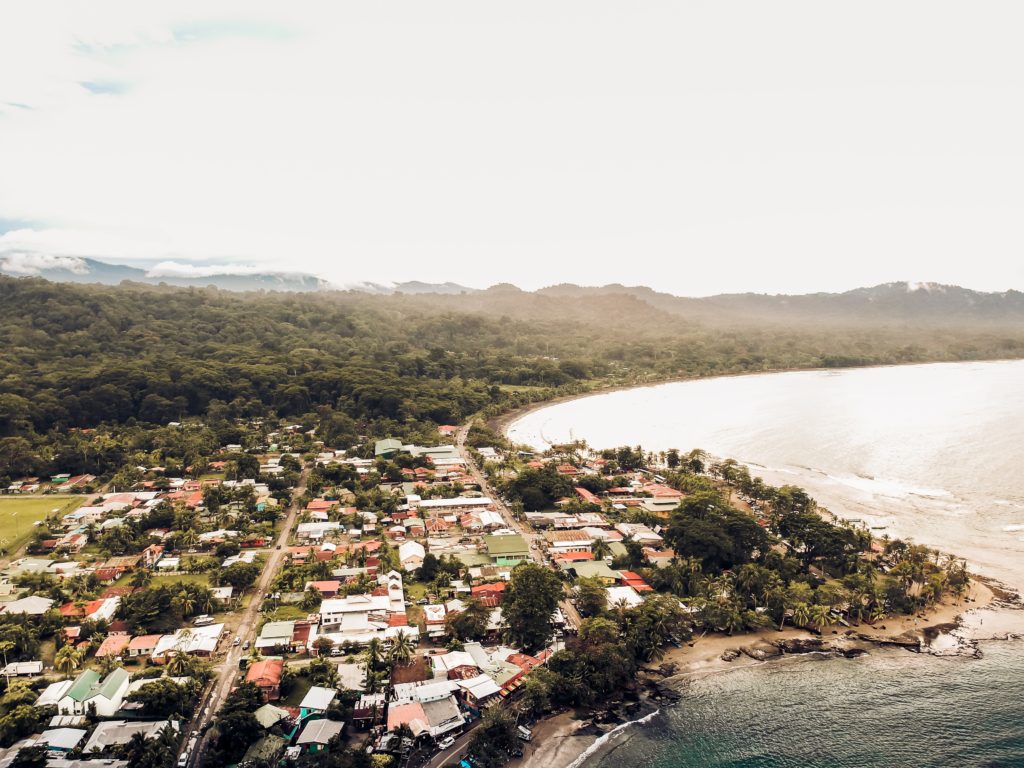 3. Solving the world's key challenges 
Another element that I have found in meeting these entrepreneurs is that there is a real drive to address the SDG humanity scale challenges in a pragmatic and realistic way that has real impact.  Many of the solutions, with some minor adaptation, could be as effective in other international markets but in general, the opportunity to internationalise is limited by lack of access to the right funding and networks.
A great example of this is Sibö, an Accelerate2030 alumni from Costa Rica, now an international company. The company leverages their agritech, food tech and biotech expertise to develop raw food ingredients, insect-based proteins and products, and sustainable packaging materials. Sibö also focuses on sustainable raw material production by partnering with Costa Rican farmers to grow insects as an alternative solution for food scarcity and malnutrition.
Since their founding in 2018, Sibö has developed an innovative scaling strategy to reach new markets and support local communities. In 2020, they launched their "National Insect Farmer Program" which scaled their approach nationally, through partnering with Costa Rica's vulnerable communities and training farmers to grow insects and thus provide sustainable sources of livelihood.
With the help of Accelerate2030, the Impact Hub network, the UK government and Dutch universities, Sibö restructured its business and launched in Amsterdam to produce insect-based protein snacks and innovative biomaterials for the European market. This expansion has allowed them to produce locally in Costa Rica, and advocate for legislation to push the use of insect-based proteins in Costa Rica.
The ventures and track records exist. By supporting entrepreneurial solutions from the Global South, we can jointly catalyze the transition to a circular economy and scale impact for the Sustainable Development Goals. In the next article, we will explore what opportunities this creates for European and North American venture capital, corporate innovation and ESG in general.  
Tony Kyperos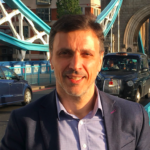 is an entrepreneur, corporate innovator, and angel investor with 25 years of leadership experience. He is an authority on start-ups, corporate venturing, building high-performing teams, and business development. He is especially focused on Health, Environmental & Sustainable Development impact-driven organisations. A former member of the Executive Board of T-Mobile International & Deutsche Telekom T-Venture, he was co-founder of accelerator Springboard (exit Techstars), CEO/Founder of Telehealth Company Dupl (exit Optima) and in the senior leadership team for the $800m IPO of agency.com (NASDAQ: ACOM). He is an investor and board advisor in AI, ClimateTech, HealthTech and software ventures with M&A exits to Oracle, Piksel, Nokia and Opentext. He is a visiting lecturer on entrepreneurship & sustainability at the University of Cambridge Judge Business School.