Over the last 50 years, human activities – particularly the burning of fossil fuels – have released sufficient quantities of carbon dioxide and other greenhouse gasses to affect the global climate. The resulting changes in the global climate bring a range of risks to the health and well-being of people around the globe. Climate change, biodiversity loss, waste and pollution are not accidents, but consequences of the linear economy's 'take-make-waste' approach to production and consumption.
With devastating effects on communities and individuals already visible around the world, innovators from emerging markets are creating business solutions to tackle the climate crisis. Circular business solutions are particularly needed in many developing and emerging markets, as they often bear the brunt of the global waste crisis and are especially vulnerable to the effects of climate change. Companies like Sunspectra – an Accelerate2030 Global Finalist from Costa Rica that upcycles agricultural waste and transforms it into cosmetic products – have embraced circular business models for creating a lasting impact while generating revenues for communities. For many entrepreneurs, the drive to create these innovations is personal.

Mariola Urgellés Ventura, Chemical Engineer and Founder of Sunspectra.
"My family has always taught me how to take care of nature and this was my way of giving back to it… This was my way to give back to my home, not just Costa Rica but nature" 
A major challenge faced by innovators is accessing much-needed funding to scale their sustainable solutions. While the private impact investing market is estimated to be worth $33 billion in assets worldwide – one-third of which is managed in Switzerland – the actual funds directed to SDG-related solutions in the Global South is still far from the actual needs to make the change needed, with only 6% of blended and impact finance going to emerging markets. Accelerate2030 aims to bridge the gap by channeling needed funding and technical support for SDG solutions in the global south. The program is connecting entrepreneurs from across the globe with the Swiss and global ecosystem with a particular focus on the vibrant financial and UN ecosystem based in Geneva, to the benefit of both entrepreneurs who need more support, visibility and connections, and the partners in Geneva who are eager to connect and collaborate with actors on the ground.
Scaling circular innovations

Nearly 80% of environmental impacts are determined during a product's design stage, which is why Accelerate2030 supports entrepreneurs in early growth stage to embed circularity principles into the design of their solutions and business models. In 2020, the program launched its 4th edition in 20 countries around the globe. In 5 pilot countries – China, Croatia, Colombia, Nigeria and Turkey – the program provided a specially curated scale-readiness program, integrating the "future-fit business" framework of the circular economy into the curriculum. This integration of the up-to-date world-class knowledge, based on a strong experience on the topic in Switzerland through the Circular Economy Transition Program (CET).
Florencia Salcedo, Co-founder & Head of R&D, Unibio

"Studies have shown that the capacity to retain CO2 emissions can be reduced by half through the use of agrochemicals. And it will be key in our fight against climate change".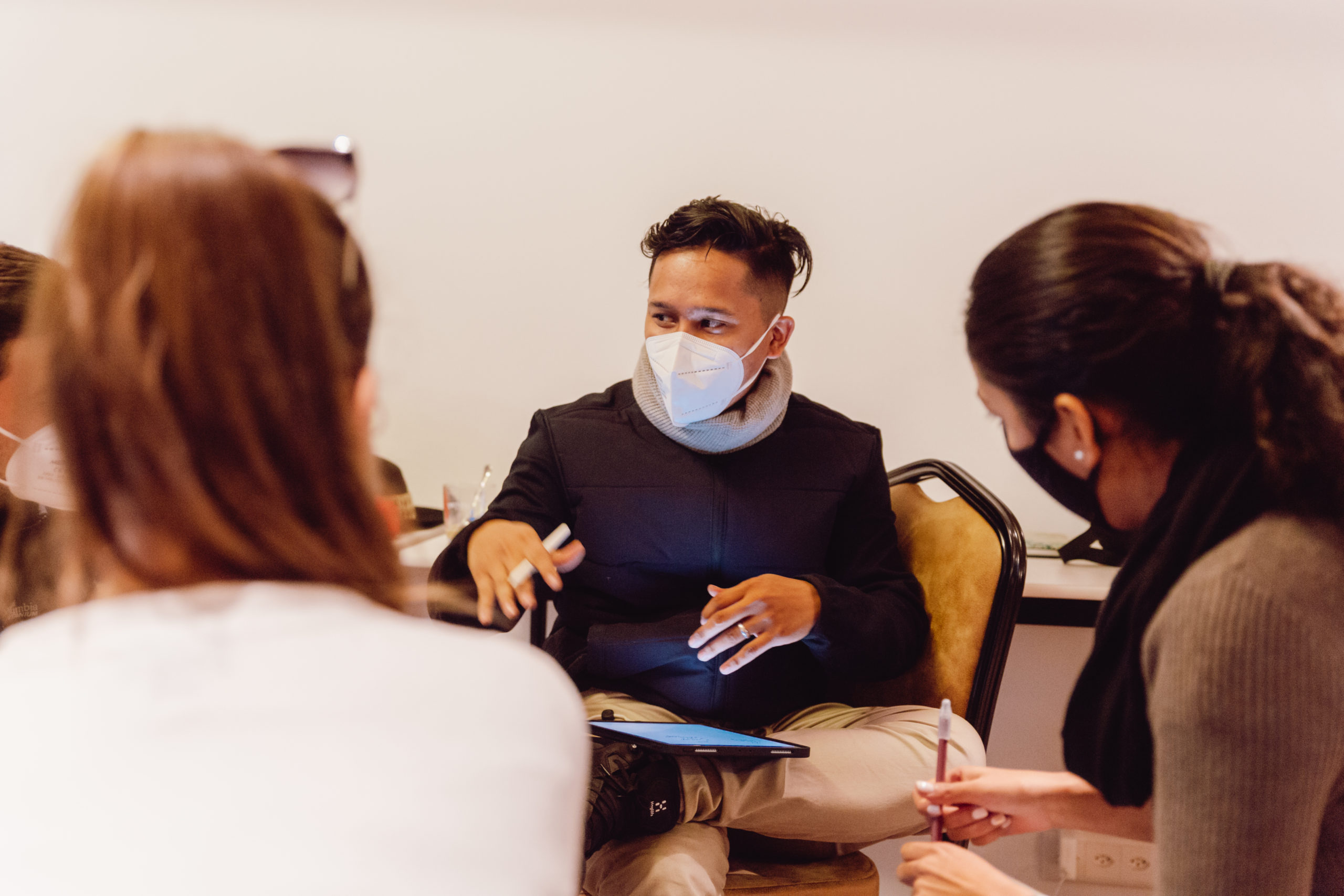 Global finalists participate in the global scaling program – 6-month support program including: an international scaling roadmap, facilitated matchmaking with IOs, UN, private sector, impact investors, professional coaching, and expert support, and global boot camps and conferences. By providing access to these opportunities businesses like Accelerate2030 global finalist Unibio – an Argentine company that works with pesticide companies to reduce toxicity levels on pesticides formulas – can scale their impact, reach new markets, and contribute to the achievement of the SDGs. Companies like global alumni Solubio from Brazil have raised $20,000,000 in financing specifically for green solutions.
The future of our economy is collaborative

Transitioning to a circular economy is essential to achieve the SDGs by 2030 and create a nature-positive future – it has the potential to nearly halve carbon emissions and reduce the extraction and consumption of natural resources by a third by 2030. Such ambitious actions are only possible through multi-stakeholder partnerships. By bringing together impact-driven companies, corporates, UN agencies, impact finance institutions, government institutions, international development organizations and other partners to invest in nature-positive business solutions, we can scale the most promising innovations across the globe.
Risto Væyrynen, Former Head of Family Business at the World Economic Forum
"The Accelerate2030 Global Finalists are proof that the conversation about whether the investment community needs to sacrifice financial return in order to achieve impact, is over. Many of the Accelerate2030 entrepreneurs are already delivering excellent financial returns while solving some of the most difficult social and environmental problems." 
This year the program hosted a workshop at ChangeNOW on Building Partnerships for the Circular Economy Transition. The session offered perspectives on how to build partnerships across sectors and borders to drive the transition and create financially and impact returns for everyone. It was an opportunity for all: experts and amateurs, investors and entrepreneurs, champions and skeptics, to come together and explore their role in achieving a circular economy by exchanging and working with Accelerate2030 entrepreneurs already driving the transition.
Learn more about Accelerate2030 at www.accelerate2030.net